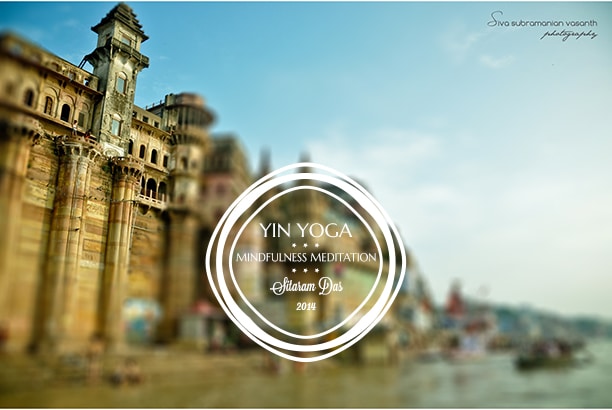 I don't take your words, Merely as words. Far from it.
I Listen, To what makes you talk – Whatever that is – And me Listen -Shinkichi Takahashi
Speaking to the Subtle:
A Yin Yoga Mandala For Teachers and Students
Coming Soon To The Bay Area
We've had an experience as a direct result of our yoga and meditation practice. A profound experience, and not just one. The experience continues to evolve for us. It's become a process of unfolding, and of becoming. And it's a process we want to share. Teaching yin yoga and meditation is an opportunity to share subtle and quiet truths that often go unsaid, and to engage your friends and students at a level not often touched.
To this end, yin yoga offers a seat from which to teach that many other modalities do not. Beginning with the nuts and bolts of anatomy, alignment, and sequencing, one can then move to speak to the subtle body, to the emotions, and to the mind.
We will practice being a conduit for the universal, age old truths, while also being authentic to our selves and what our own experience brings. We'll celebrate our humanity, and our vulnerability, recognizing that to empower our students to live in the yin means showing them soft bellies and moist eyes.
Traditional Methods Employed in This Service Include:
Proper Alignment, Sequencing, and Modification
Dharana (concentration meditation) Practices for the Vijnana Bhairava Tantra
Mindfulness and Metta Meditation
Chakra and Kundalini Energetic Cultivation Practices
Mythology, Stories of the Deities
Traditional Chanting
Words of Praise for Sitaram Das's Yin Yoga Teacher Training
I didn't realize how much I needed Yin yoga in my life until this weekend (it's almost kind of embarrassing.) Module 1 of Yin teacher training with Daniel was absolutely incredible.
s.z – yoga teacher and chemical engineer
Just completed a fabulous Yin Yoga teacher training with a wonderfully fun and inspiring teacher. Thank you Sitaram Das for sharing your beautiful wisdom with us!!
c.b. – yoga teacher and massage therapist
One of my students wrote a lovely and inspiring blog post the day after a yin weekend, please give it a look
by clicking here.