Applied Mindfulness Coaching & Training
Learn how to use timeless and tested tools from mindfulness traditions to increase performance, achieve your goals, and remain calm while doing it.
Remain Calm. Take Action. In That Order.
Remain Calm.
Take Action.
In That Order.
Learn how to use timeless and tested tools from mindfulness traditions to face life's extraordinary challenges, and remain calm while doing it. Deeply human and integrative, Mindfulness based coaching offers tools and approaches that creates a capacity to inhabit one's life more fully, respond to complexity more creatively, and meet the future more confidently.
Applied mindfulness sessions can help you draw upon you inner resourcefulness in order to develop internally and meet complex challenges:
Leadership Presence
Start-up Aquisition
Creating Conscious Culture
Communication & Trust
Enhanced Perspective
Conflicted Board Members
Work-Life Balance
Energy Management
Emotional Intelligence
I work with healing Professionals, teachers, and practitioners who already have spiritual practices. Coaching can support them in:
Sharing their vision with the world
Curriculum & Program Creation
Balancing Authenticity with Marketability
Creating boundaries with clients
Applying contemplation to daily work life
Organizing the mysterious
Integrating spiritual experience
Coaches who want to build a capacity for mindful presence and somatic awareness in their practice receive training in:
Designing a mindfulness practice
Developing compassion and connectedness
Being present with your clients
The science of meditation
Listening to the body
Developing Intuition
Releasing Judgement & Agenda
Coaching can help artists and musicians to not only unlock deeper levels of their creativity, but also to help them balance their creativity with practical concerns.
Conscious stage presence
Connecting with your audience
Cultivating your authentic voice
Moving into new solo or group project
Staying healthy on the road
Balancing band member needs
Holding space for change
Daniel helped me cut through to what was underlying my frustration. We turned it over and exposed it to light. We broght love into it, releasing old fear. A deep healing happened. Then, at the end Daniel helped me create a Mantra that moves me everyday: "I Am a Touchstone of Love."  Thank You Daniel!  Wow you are good!
Scotty Milay King
If you are committed to personal improvement and have a willingness to do thought provoking, sincere, introspection , then you are a perfect candidate for Applied Mindfulness. We incorporate techniques both ancient and modern, with the understanding that a powerful, purpose driven life, is a result of inner cultivation.
If this speaks to you, then enter your name and email below, so you can schedule a 30 minute intro session. We'll talk about why you feel like coaching might be right for you at this time in your life, and whether or not I'm the guy for you.
Schedule an Intro Session Here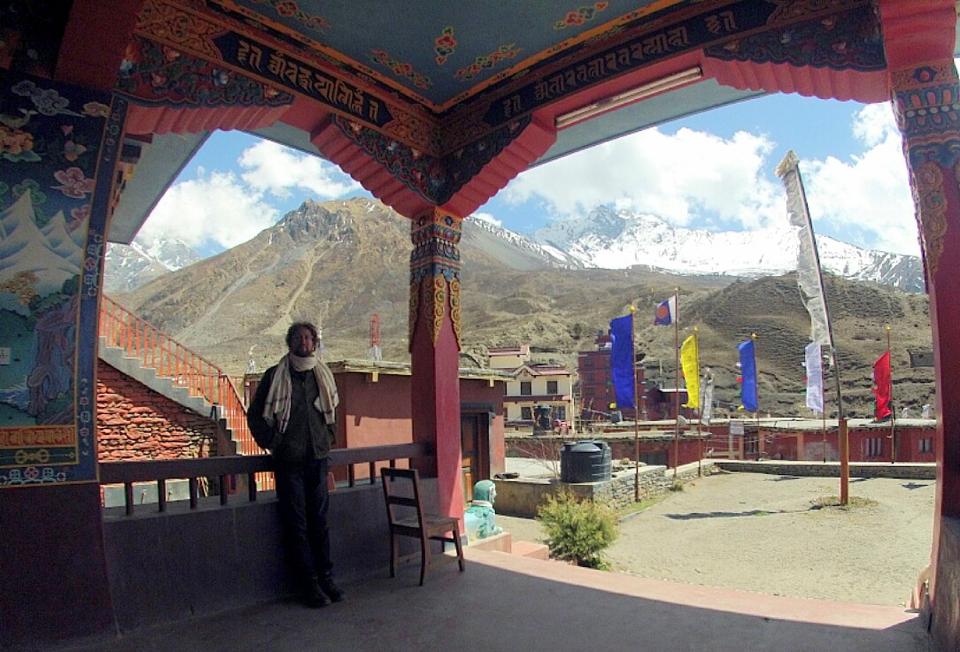 I'm Daniel Sitaram Das Shankin. I've been teaching meditation, and yoga, since 2002. During that time, I've owned and operated a yoga studio, and a digital marketing company. I've helped several of my friends open and grow their studios as well, and have directed my fair share of yoga teacher training programs. I'm currently focused on building coaching partnerships with motivated and conscious individuals.
Presence, attention, and focus allow us to achieve more, and to do so in a way that is aligned with our values. With conscious commitment, we lay a firm foundation for accelerated growth. We remain present, allow what arises, and meet each moment with wisdom and compassion. It doesn't matter if it's an exciting challenge at work, or a difficult situation in the heart. Our lives are complex, and they are also workable. Courage makes us brilliant.
I know that in the worlds of coaching, yoga, and meditation, things aren't always what they seem, and people with dubious qualifications abound. I do train rigorously with the best, most high integrity people I can find. This includes Doug Silsbee's Presence Based Coaching program, numerous yoga teacher trainings, and workshops in numerous healing modalities. I'm happy to go into depth with you on a one on one basis, if you have more questions.
It ends up when you keep walking paths that have rocks and steep climbs, you might think you are alone, but then you stop take a little break and you realize that you know other cool people that have been climbing and cultivating life-earned skills to share with others.
Daniel is one of those friends, and I am grateful to say I am a Mindfulness Client of his — and his work is exquisite and integrous.
K.B.
Have Questions? Get in Touch.
You can't pretend the shadows aren't there, Or they'll push you around, And you won't get anything done